Trivium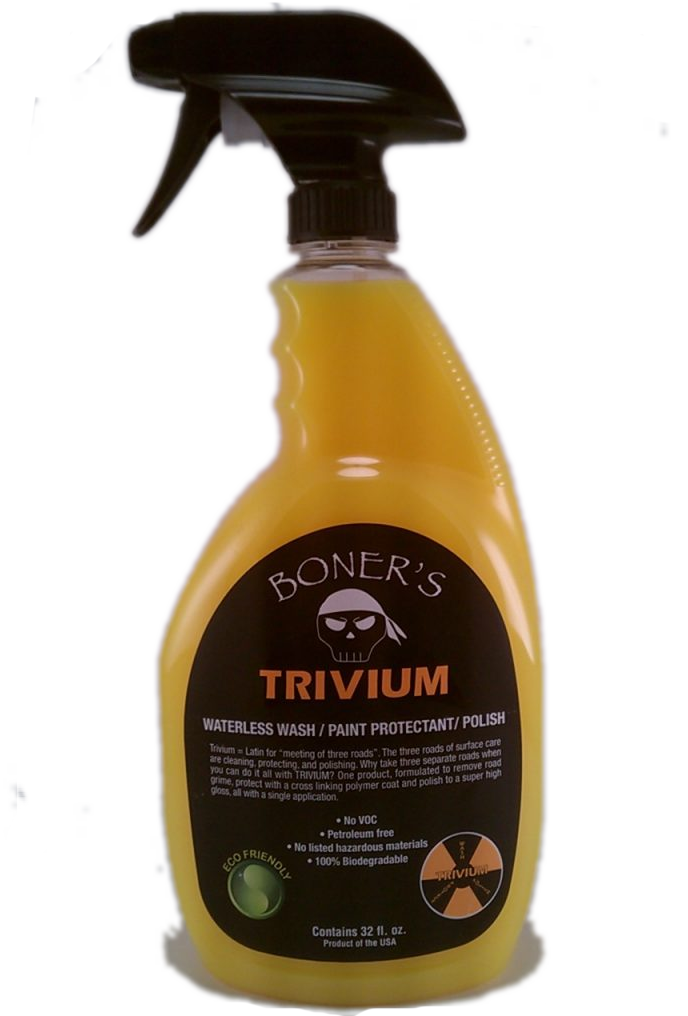 TRIVIUM = Latin for "meeting of three roads". The three roads of surface care are cleaning, protecting, and polishing. Why take three separate roads when you can do it all with TRIVIUM?
One product formulated to remove road grime, protect with a cross-linking polymer coat and polish to a super high gloss, all with a single application!
Trivium is formulated using the highest quality ingredients and advanced polymeric materials by people who are dedicated to producing products with low environmental impact. Trivium is safe for use on virtually all exterior surfaces including:
paint
chrome
plastic
fiberglass
lexan
polycarbonate
glass
vinyl
leather
bare metal
Will work equally well on matte or gloss surfaces.
TRIVIUM is scientifically designed to first break down, then emulsify dirt and grime to be safely wiped away without scratching. Then it replaces the dirt with a layer of cross-linking polymer as a protective coating, which can then be buffed to a deep protective shine you will be proud of.
TRIVIUM saves time, work, and hundreds of gallons of water!
TRIVIUM comes in a 32oz bottle and will wash an average size car 6-7 times.
TRIVIUM is 100% Biodegradable